Experience the best interactive platform for the absolute best service. On our very own Superpunch Manager, you will:
manage all your orders, quotes, invoices logos, product orders.
share with co workers if you want and add your own PO numbers.
be in immediate and direct contact with Superpunch for any questions you may have.
We offer unmatched quality at very affordable price with best in digitizing quotes and general requests are basically answered right away in real time at least 12 hours a day during eastern time office hours.
As for products, Superpunch ships your order daily, same day, every day and is present next all over North America on Amazon Prime
Our track record in digitizing speaks for itself with long term clients trusting us with their logos since 1996.  Superpunch utilizes the best software on the market and has templates for consistent quality on every design.  The embroidery process is not black and white.  Applications vary  in a wide range of in between gray areas depending on a multitude of factors.  Superpunch will work with you to achieve the perfect result.
Our pricing in Canadian dollars for digitizing has lowered over the past few years, while our service has improved, all made  possible by cutting on support staff and structures replaced by a high performance interactive platform.  You are live with Superpunch!
The price of a 5000 m. cone of SuperB was $5.99 cnd. in 2007 and remains to this day.  We are proud to offer an aggressive price structure for embroiderers and sewers of all sizes.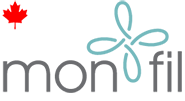 Home embroiderers, sewers and quilters, please visit our sister web site.
Free shipping on Orders over 100$ (Canada only)