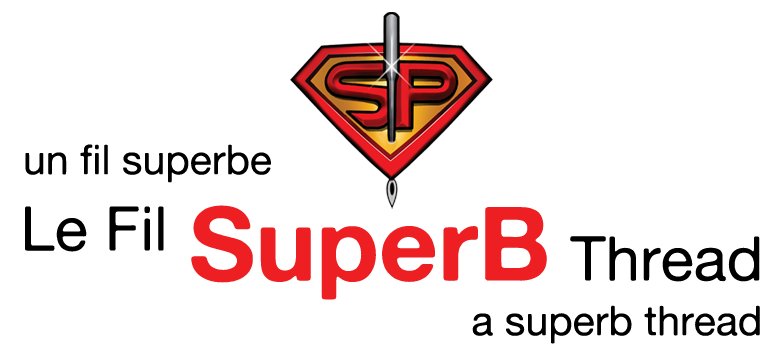 At Superpunch, it is all about choices and online availability within one click of the mouse, pay and carry, no paperwork but a smile included. The thread section is certainly no exception as Superpunch offers two different brands totalling nearly 700 different colors in stock in Bromont, Quebec, Canada at two price points and two products with different origins to say the least.
    Let's start with Madeira, shall we? What else can we add to the "best embroidery thread in the world" label this brand has had to carry over the last few decades. It is the most recognizable and well known embroidery thread in the history of embroidery, period. Made in Germany, its quality is second to none and still to this day, remains the standard to which other brands compare themselves to. Yes, compare not match, shall we add. Dating from the late 80's, Superpunch was introduced to Madeira, and eventually passed on this addictive habit to its new machine customers who are still at it today. As they say, it is all downhill from here, and when you are used to the best, it is hard to settle for anything less.
    Our exclusive SuperB embroidery thread line completes this dual section by offering an Asian product at a fraction of the price. We will not dare to compare it to Madeira, but since it is the standard of the industry, we can assure you that SuperB has a shine and a look which can actually compare. But this is where the comparison begins and stops, Madeira is a superior overall product. We like to think that SuperB is the best Asian thread on the market and has the capability to save you money in the proper environment.
    Each side of our Superpunch thread section also offers unique pre-wound bobbins, each one showcasing different features ( Made in USA vs Asia) and price levels, including the world famous Magna Glide Magnetic bobbins. Superpunch only deals with fresh, new and hot products on a user friendly platform where you can even find a match to other brands such as: Isacord, Robison and even Pantone color matches.
    Select your favourite color, watch a video or two, add it to your shopping cart, check out, thread it up and press the start button, only with   Superpunch.
More Frequently Asked Questions